Après une vie active en entreprise, j'ai décidé de prendre une retraite avancée à 60 ans (fin 2009), et de me consacrer aussi longtemps que cela sera possible à ce qui est mon activité préférée, la randonnée en montagne. En plus de la pratique personnelle, il m'a semblé naturel et intéressant de pouvoir faire découvrir cette activité à d'autres personnes et de la partager avec eux. Avec la connaissance que j'ai acquise de la région, et ma longue pratique de la balade en montagne, je me propose de vous aider si vous voulez découvrir et pratiquer cette activité.



Je peux organiser dans la région proche ou plus éloignée (arc Alpin) des randonnées d'une journée ou de plusieurs jours (avec nuits en refuges ou hotel de montagne). Comme certaines de ces randonnées prennent place à basse altitude, il est possible de les parcourir toute l'année. Beaucoup de sommets se trouvant dans la région proche oú j'ai l'habitude d'évoluer sont atteignables par de bons chemins. Par ailleurs, j'ai déjà organisé des randonnées de plusieurs jours dans la région, comme le Tour des Muverans, le Tour des Combins ou sur la Via Alpina ou à l'étranger. Plus récemment, j'ai décrit un tour que j'ai nommé Tour entre Rhône et Sarine (TRS) qui, en 15 étapes parcourt toute la région que je connais le mieux.

Enfin, pendant l'été 2013, j'ai fait la traversée des Alpes Françaises (GTA ou GR5) de Saint-Gingolph (lac Léman) à Menton (Méditerranée) en 40 jours et 3 jours de repos.




***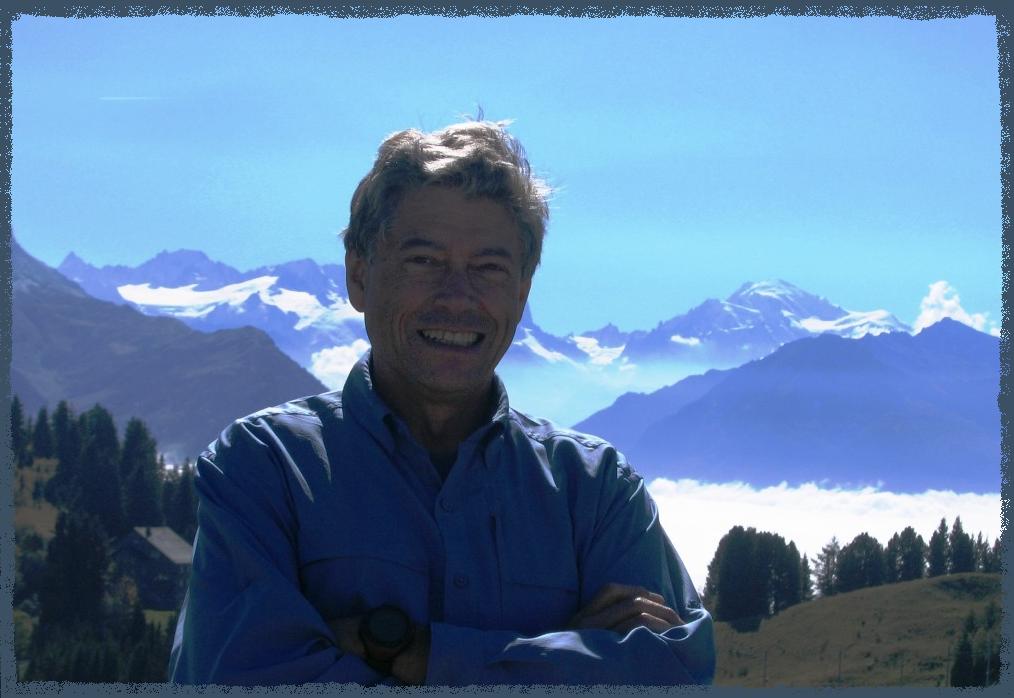 After an active life in the industry, I have decided for an early retirement at 60 (end of 2009), and to dedicate, as long as possible, my time to my prefered activity, mountain trekking. In addition to personal practice for my pleasure, it seemed natural and interesting to me to enable others to discover this activity, and to share it with them. With the knowledge I have acquired of the geographic area where I live, and with my long practice of this activity, I propose to help you if you want to discover and practice also this activity.
I can organise trekking of one or several days (with night in mountain huts or in hotels) in the close or more distant areas (Alps). Since some of these trails can take place at low altitude, it's possible to practice this activity all along the year. Many mountains in the near vicinity where I'm used to hike are reachable by good paths. Otherwise, I have already organised treks of several days in the region, as the « Tour des Muverans », « des Combins » or along the "Via Alpina", and also in France and Italy. More recently, I have described a tour that I called « Tour entre Rhône et Sarine », which, in 15 days, goes all around the area that I know best and that I have mentioned above.
During 2013 summer, I have crossed the French Alps, from Saint-Gingolph (Léman lake) to Menton (Mediterranean sea), in 40 days and 3 days rest (GTA or GR5).




Profil de Patrick Leheup

Date de naissance : 9 Novembre 1949



Formation d'origine : Ingénieur agronome, Master en Science



Membre de l'ASAM (Association Suisse des Accompagnateurs en Montagne), de l'UIMLA (Union of International Mountain Leader Associations), du Club Alpin Français et du Club Alpin Suisse